How to Choose the Best Bread Bin
Views: 3 Author: Site Editor Publish Time: 2022-06-15 Origin: Site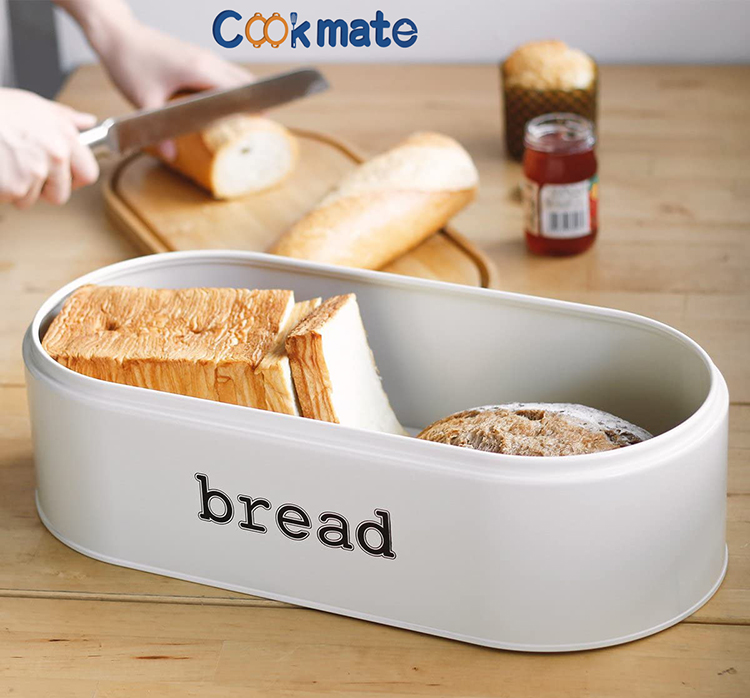 A Bread Box is a handy way to store your freshly baked bread. However, you should be aware of the fact that most of these boxes aren't as hygienic as one might hope. Often, the bread is wrapped in plastic to prevent it from going bad or moldy. A better option is to use paper bags with an open top so that air can circulate and help prevent mold. You can also clean your bread box on a regular basis.
To make it more durable, you can choose a stainless steel bread box. Stainless steel is durable and matches many other kitchen appliances. The bread will stay fresh longer in stainless steel. Stainless steel bread boxes also have a front window to allow you to check the quality of the bread. They also tend to be lightweight and may be a good option if you're moving from one room to another. However, wood bread boxes are not advisable for humid climates. In addition, ceramic bread boxes don't have ventilation.
Whether you use a wall-mounted bread box or a rolling one, you should always buy one that's large enough to hold a few loaves of bread. This way, you can store your bread in it without taking up too much counter space. A wall-mounted box is another great option if you don't have counter space. You can also purchase multi-purpose bread boxes, which double as cutting boards. The boards are usually wooden and have an inverted handle for easy removal.
For extra storage, you can get a bread box with a flat top, which also means you can put other items on the top of it. In addition to this, some kitchens are small and counter space is precious. For these reasons, you can opt for a bread drawer. A bread drawer is basically a drawer with a cover on top. This way, you don't have to worry about running out of space to put your bread.
Although bread boxes may be attractive, they can be very fragile and susceptible to mold and mildew growth. You can't always trust them to keep your bread safely. So, get one with a lid big enough to fit your loaf. This will keep your bread safe from ants and other unwanted insects. You'll be happy you did! When you buy a bread box, make sure to read the manufacturer's warranty and check its durability.
A Bread Box can be made of many materials. While a bread box can keep your bread fresh for several days, it can't keep it from getting stale and moldy. A good bread box will keep your bread at a comfortable room temperature while allowing air circulation. A good bread box will also keep out pests. Some bread boxes even feature holes to allow airflow. Some bread boxes rely on natural ventilation, while others are completely sealed and don't contain any air vents.